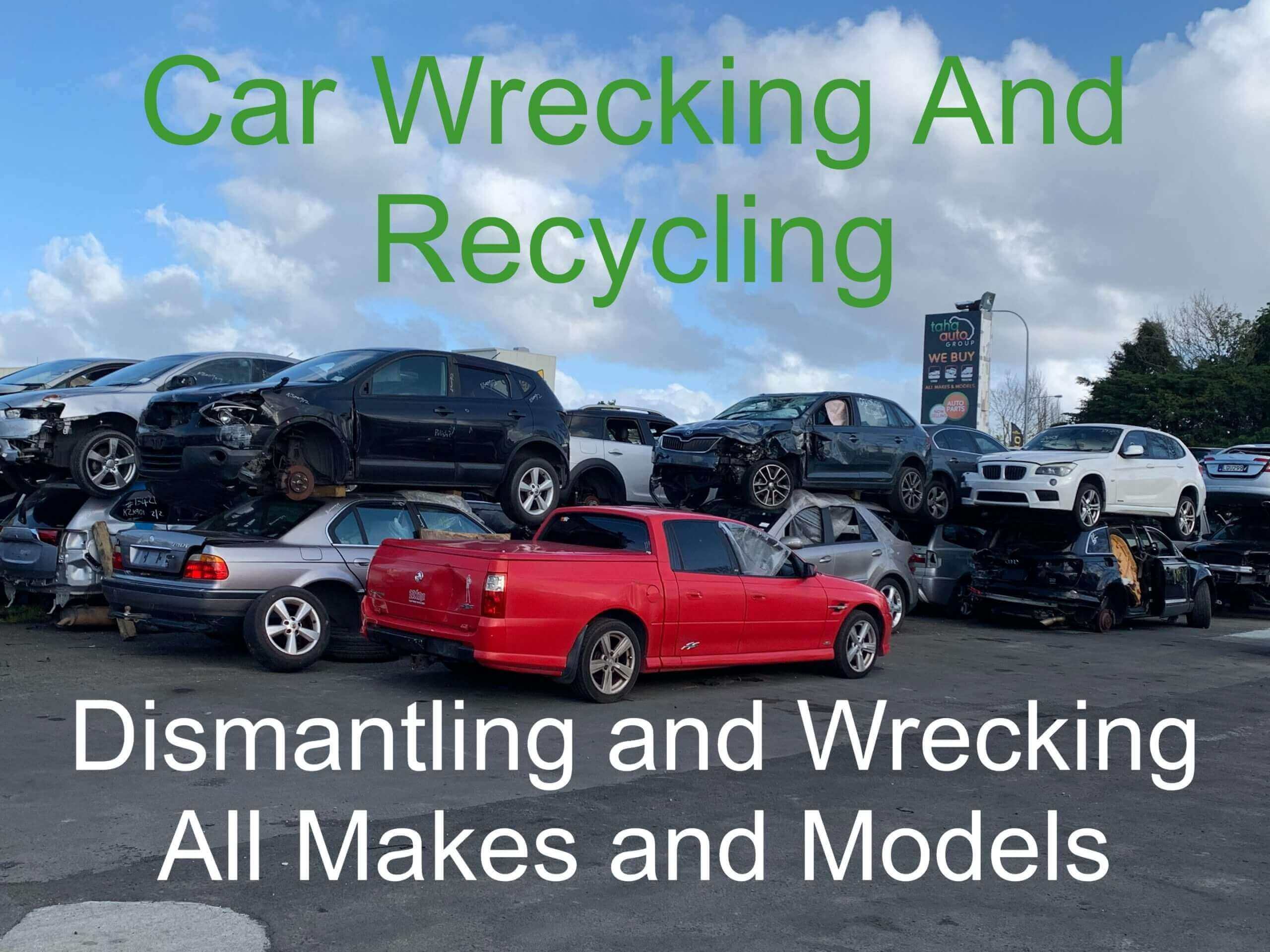 Here at King Auto Offer Top Cash For Scrap Car Removals in Wellington, Have you had the misfortune of having your car die on you? Unfortunately, it is now a scrap car. Or perhaps it is a truck, SUV, Ute, van, or 4×4. Whatever kind of vehicle it is, you will want to be getting rid of it, won't you? Well, if you live in Wellington, this is just as easy to say as it is to do with our Car Wreckers Wellington crew. And you will get some money out of it as well!
We offer Up to $7000 Cash for Car In Wellington
It is easy and just involves dropping us a line. Who are we? We are King Auto, the leading car wrecking, and car removal company in Wellington. We buy junk cars and cars that work just fine. And if you are selling a car that is in good condition, we pay up to $7000. If you need to sell a car fast, you can do so on the same day by getting in touch with us.
Car Scrap Yard in Wellington
Location Name – King Auto Wellington
Location Phone Number – 0800 000 739
Staff Information – We have a good-sized team of Wreckers & Removal experts in the Wellington location and we are capable of removing more than 100 vehicles per day. Our Scrap car yards are holding more than 1000 vehicles ready to dismantle for parts & accessories. Feel free to book an instant car removal service & get the same day pick up service anywhere in Lower North Part, NZ.
136 Hutt Park Rd, Gracefield, Lower Hutt 5010, New Zealand
Scrap Car Buyers in Lower Hutt, Wellington area

When you do business with King Auto, you can expect to be in touch with folk that has a much higher level of competence and proficiency than people that work with other companies. Our crew is extremely passionate about automobiles of all shapes and sizes.
We have mechanics working for us who are all fully certified. The many years of experience that we all have allowed us to draw on a deep well of knowledge. How else do you think we come up with the most generous and accurate price quotes?
Why King Auto Scrap Car Removals in Wellington?
We are local, trustworthy, and licensed wreckers.
King Auto pay more cash for cars compared to the rest.
We buy cars in any condition including scrapped, accidentally broken or smashed, unregistered or totaled.
We estimate the free price of your car, regardless of the condition.
Our vehicle picking up service is fast and hassle-free.
Environment-Friendly Broken Car Dismantling, Disposal & Recycling

The recycling of vehicles doesn't just ensure that our streets and properties are free from the eyesore of junk vehicles lying about. It also means that the toxic substances that are in them don't pollute the atmosphere by being dumped or disposed of improperly.
What's more, when we recycle steel it makes sure that the environmentally unsafe practice of mining is used less. As we all know, carbon dioxide is the leading driver of climate change. It is released as a by-product of energy use. Recycling uses much fewer energy resources than mining does. This is why it is much better to get steel from recycling existing steel than it is to get it from mining. We are very proud of our contribution to the saving of the environment.
Our scrap yards in Wellington are fully registered and fully approved by EPA.
Free Scrap Car Removal Wellington, Lower North Island

We are there for all the good folks on the lower North Island. This includes these areas:
Plimmerton, Porirua, Pukerua Bay, and Mana;

Wellington Central;

Levin, Palmerston North, Foxton, Bulls, and Feilding;

Island Bay, Newtown, and Southern suburbs;

Trentham, Stokes Valley, and Upper Hutt;

Lower Hutt, Wainuiomata, Eastbourne, and Petone;

All Kapiti Coast including Waikanae, Otaki, and Paraparaumu;

Western suburbs and Karori;

Eastern suburbs and Mirama.
Sell Your Car in Wellington – Any Condition, Any Make or Model
Don't worry about what the make or model of your car is, as we are not going to reject it. We want all the different cars out there, whether they be Ford, Isuzu, Nissan, Toyota, Subaru, Mazda, Honda, SsangYong, Mitsubishi, Volkswagen, Chrysler, BMW, and so forth.
Overall, if you are holding any Japanese, European, Korean, Holden or Classic brand of cars, Utes, 4x4s or trucks, feel free to get a quote and know the hidden price of that unwanted vehicle.
We are keen on buying junk cars that are at any level of disrepair. If your car has been in a bad accident and is a total wreck, we will be just as likely to buy it as we would be if it was brand new.
Used Car Parts in Wellington

Do you need to buy a used part? Get in touch with us at 0800 113 112. Our Car Wreckers Wellington team will help you find the right part, in good condition, and at an affordable price. We sell high-quality auto spare parts at affordable prices. Please get in touch with us to know more about the availability and warranties on spare parts.
where to sell my Vehicle in Wellington?
We do offer the cash for your unwanted scrap car removal all over wellington, sell your vehicle now!!
are you a broken cars buying company in Wellington?
Yes, we are a broken car removal company all over Wellington New Zealand.
can you Buy My scrap Utes please?
Yes, we do just give us your contact number and The Wellington address to remove your Ute.
Are you a Car dump yard in Wellington?
Yes, we are a car dump yard and offer free car removal service in Wellington region with cash for your scrap car.
Can i call you for my scrap TRUCK removal in Wellington?
Yes, we are interested, we also offer cash for your Scrap Truck removal services all over the Wellington region. Talk to us on 0800 113 112 now!!
Do you offer Cash for dead or alive cars removal in Wellington?
Yes, we do offer the best possible Cash for any vehicle removals service in the Wellington region Talk to us on 0800 113 112 now!!